How to Stop Craving Toxic Food!
For most people, losing weight and keeping it off is a nearly impossible challenge. One of the biggest struggles that we face is that although we know which foods are best for us, we have cravings for junk like sweets and salty snacks.
But wouldn't it be amazing if we could somehow stop these cravings from occurring in the first place? What if that were possible? Well, with the help of these following tips, along with supplements from Thinco, cravings can soon be a thing of the past.
#1 Stay Hydrated
Many times, we crave food or snacks because our bodies need some kind of nourishment. However, you can often satisfy your body's needs by just drinking more water. If that seems like too much of a challenge, feel free to add some zero-calorie flavor packs.
#2 Reduce Stress
Another reason that we crave junk food is that it calms us when things get overwhelming. We feel out of control, so we reach for something that's within our grasp. Unfortunately, that usually means a cookie or some other sweet treat. However, if you can learn to manage your stress and dissipate it, then you might be able to limit your food cravings as well.
#3 Stay Full
Too often, we starve ourselves by eating light early in the day, which means that we then overdo it at night. However, if you eat more filling meals for breakfast and lunch, you won't be as hungry when your normal snack craving hits. Proteins and high-fiber foods will increase your satiety, which can limit cravings later in the day.
#4 Take Supplements
We all wish that there could be some magic pill that would help us control weight, but the fact is that nothing like that exists. However, Garcinia supplements and multi-vitamins from Thinco are the next best thing for your body.
This extract is derived from a natural found native to Indonesia. It has a powerful effect on your body, most notably on your ability to produce fat and get hungry. The secret is the hydroxycitric acid (HCA). Other weight control supplements have a limited potency, but our extract has 60% purity, which is the highest you can find.
When coupled with healthy eating, you can shed pounds fast.
One reason that our bodies are in such bad shape is that we aren't getting the nutrients we need on a regular basis. Although taking this supplement isn't going to make you control weight per se, it will make you feel better and avoid sluggishness, which can give you strength and willpower to avoid your cravings. When we're feeling better, we tend to eat healthier, so let this multivitamin assist you with that.
Much like the vitamin supplement, this product is designed to help keep your body in pristine working condition. As a result, you'll be more inspired to be healthy and avoid cravings. Using a potent mixture of milk thistle, Schisandra Chinensis, and globe artichoke, we have developed a detoxifying program that will make you feel your best.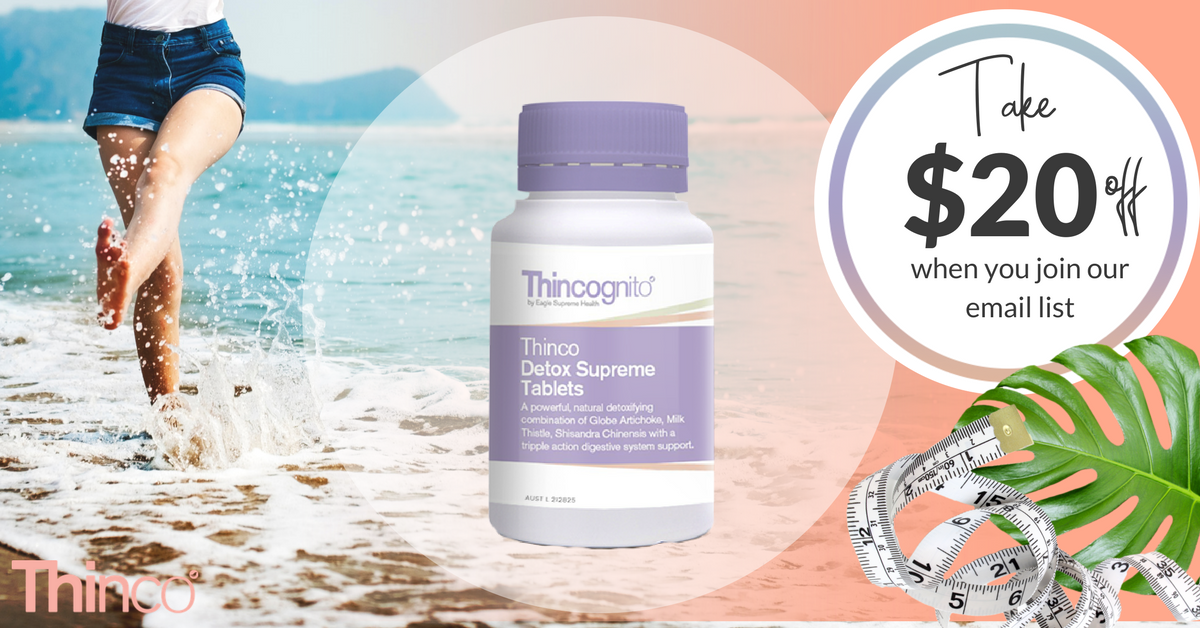 All it takes is our patented 21-day program, and you can be in peak form.
All of our supplements are designed to help you look and feel your best, but you should follow our patented system to make sure that you're getting the most out of each product. We have a simple and effective program that will help you avoid cravings and shed pounds.
Contact us today to find out more about how you can get started on a Thinco weight control Program and see the difference it can make for your body!